Student Support Coordinator Message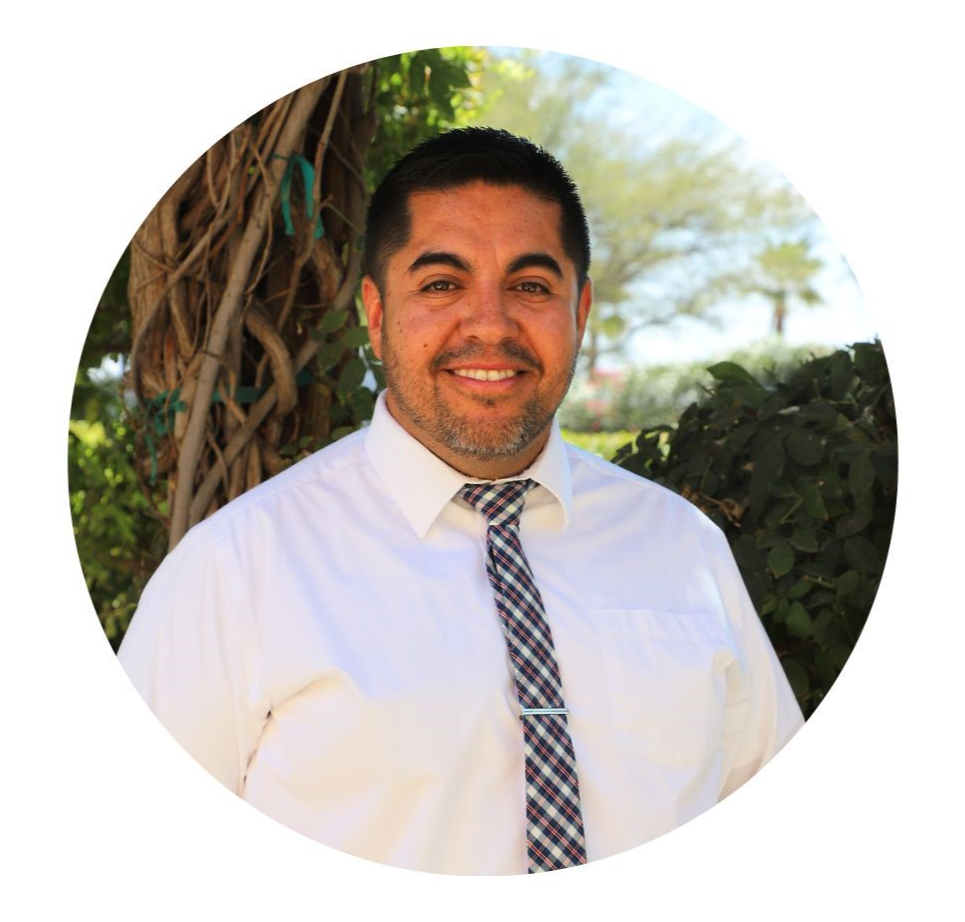 Mr. Hugo Ibarra
Student Support Coordinator
hibarra@rsusd.org
Welcome back Wildcats!!
I am looking forward to being your new Student Support Coordinator. I am as excited about the 2023-2024 school year as much as you are! Thank you to all the staff, students, and parents for such warm welcomes as I begin this new school year as one of your newest Wildcats. My experience as a Social Science teacher for the last 9 years at Avenal High School has given me the opportunity to meet some of the best teachers, administrators, and students that Reef Sunset Unified has to offer. Go Buccaneers!!
As a Wildcat, my pledge to you is to support the entire AES familia, so that all students and parents feel welcomed, experience a sense of community, and most of all have fun during the learning process. I am looking forward to working side by side with teachers and support staff. I am especially excited to meet all the wonderful students this year.
I encourage all the parents/guardians to take an active role in your child's education because together we can create the best experiences and opportunities for your child.
Together, we'll have an amazing year! Go Wildcats!!
Hugo Ibarra
¡¡Bienvenidos de nuevo Wildcats!!
Estoy deseando ser su nuevo Coordinador de Apoyo al Estudiante. Estoy tan emocionado por el año escolar 2023-2024 como ustedes. Gracias a todo el personal, estudiantes y padres por tan cálida bienvenida al comenzar este nuevo año escolar como uno de sus nuevos Wildcats. Mi experiencia como maestro de Ciencias Sociales por los últimos 9 años en Avenal High School me ha dado la oportunidad de conocer a algunos de los mejores maestros, administradores y estudiantes que Reef Sunset Unified tiene para ofrecer. ¡Vamos Buccaneers!
Como un Wildcat, mi promesa es apoyar a toda la familia de AES, para que todos los estudiantes y padres se sientan bienvenidos, experimenten un sentido de comunidad, y sobre todo se diviertan durante el proceso de aprendizaje. Estoy deseando trabajar codo con codo con los profesores y el personal de apoyo. Estoy especialmente emocionado de conocer a todos los maravillosos estudiantes de este año.
Animo a todos los padres / tutores a tomar un papel activo en la educación de sus hijos, porque juntos podemos crear las mejores experiencias y oportunidades para sus hijos.
Juntos, ¡tendremos un año increíble! ¡Vamos Wildcats!
Hugo Ibarra