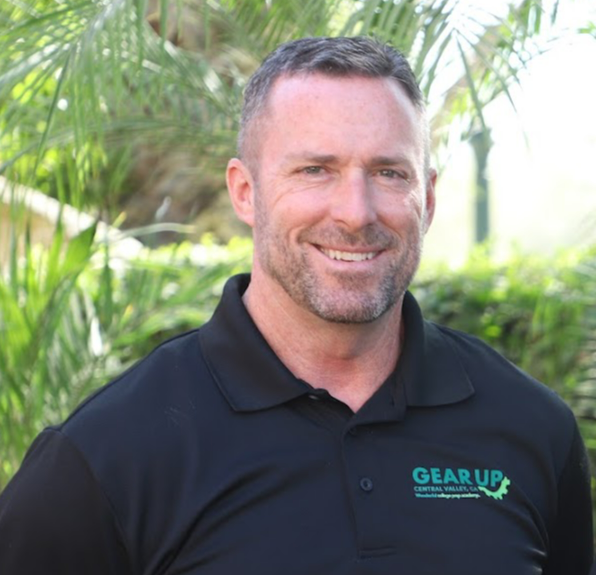 Welcome to Reef-Sunset Middle School! My name is Eric Smyers and it is an honor to serve as the principal for the 2022-23 school year. We are planning for highly rewarding experiences for all of our students with the many exciting challenges ahead. I am excited to be a part of this wonderful family & community. I look forward to being a part of your child's support and success in maneuvering through the challenging and robust middle school years. The entire RSMS staff believe that every child can succeed and we know that this can be accomplished by dreaming big, working hard, and giving back. That is Diamondback Pride.
DREAM BIG
We at Reef-Sunset Middle School will prepare all of our students for high school and beyond. We want to ensure they are ready to have a successful high school experience that will lead them to college and/or the workplace. We also believe that all students can learn and grow. If we dream big, we can help our students dream big!
"Every great dream begins with a dreamer. Always remember, you have within you the strength, the patience, and the passion to reach for the stars to change the world." – Harriet Tubman
WORK HARD
How do we reach our dream? We have to include all stakeholders in this endeavor. Administration, staff, students, parents, and community members all play a part in the success of each of our students. This will be an exciting year with the integration of California state standards in all grade levels, an academic language acquisition program, and a student-centered curriculum focused on the integration of technology. By working hard together, we will prepare our students to succeed in high school. This will give them the drive to continue working hard in college and/or the workplace.
"It's hard to beat a person who never gives up." ― Babe Ruth
GIVE BACK
Everyone here at Reef-Sunset Middle School will help our students truly understand the meaning of giving back. This may be through the classroom, school, district, or community. We believe that giving others time is a way to give back to those who have assisted us. We will work hard to get the community involved in our school and the school involved in our community. Communication is the best way to support the growth of giving back, and you play a key role in their academic and social success. Please contact our main office if you are interested in volunteering your time with the students here at Reef-Sunset Middle School.
"Service to others is the rent you pay for your room here on earth." ~ Muhammad Ali