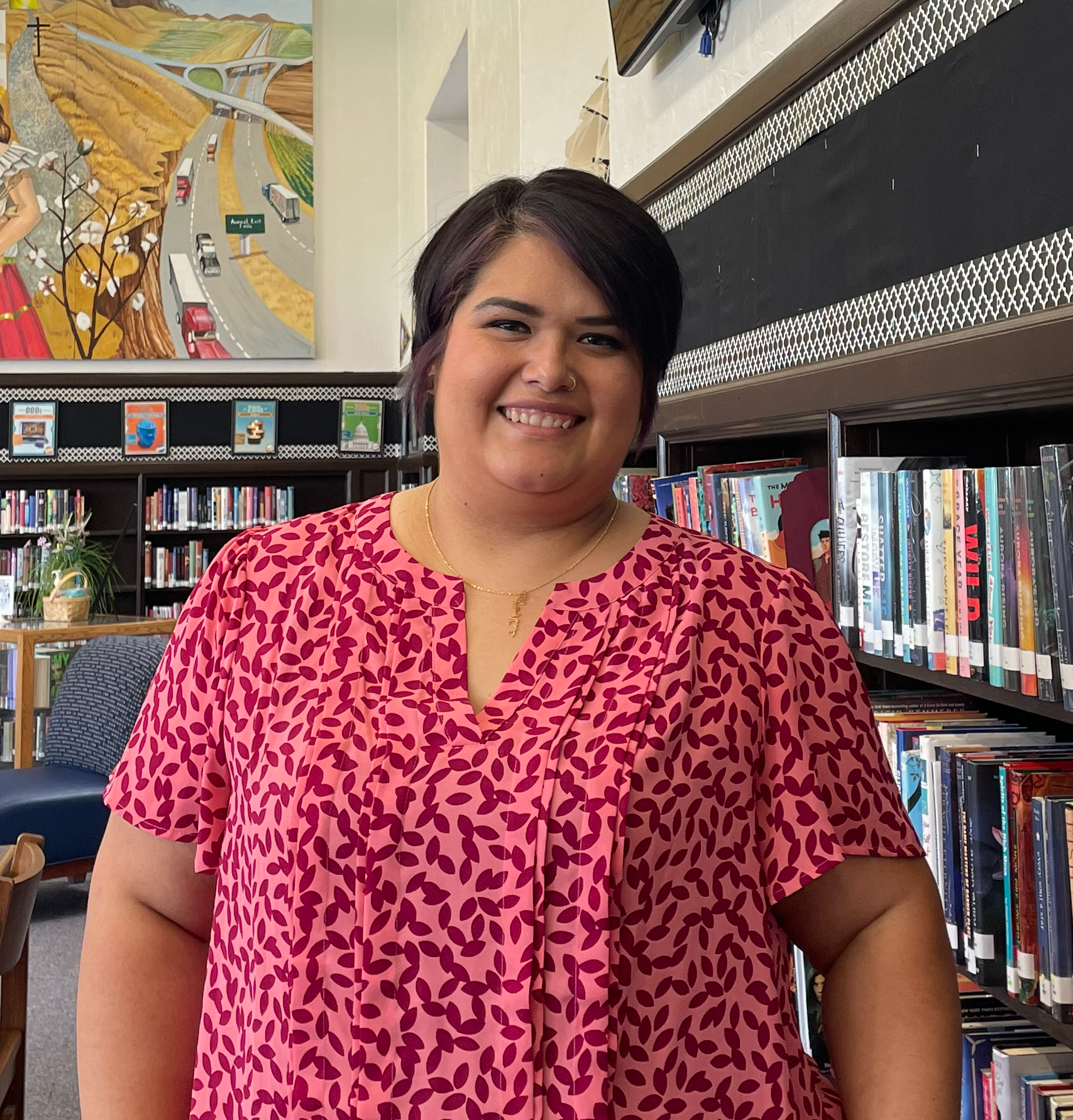 Ms. Jessica Enriquez
AHS Librarian
Phone: (559) 386-5253 ext. 2064
Email:jenriquez@rsusd.org
Library Hours
7:30 a.m. - 4:00 p.m.
Monday-Friday
Students may checkout up to three library books at a time for a period of two weeks. Students with overdue library books will not be allowed to checkout any additional library materials until their accounts are cleared. Students with overdue books will be placed on the "Loss of Privileges List", which will block participation in academic and athletic events. Classroom materials will be checked if necessary for completion of class assignments.
Internet and school network access is available in the library.