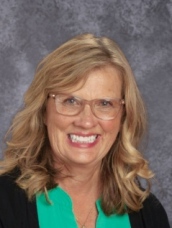 Student Support Coordinator Message
Welcome to the 2021/22 school year!!
As a new member of Avenal Elementary School, I look forward to getting to know the entire Wildcat community including students and families. I am eager to learn and participate in the culture and traditions of AES while staying dedicated to providing individualized student support. It is my goal that each child receives what is needed to achieve academically, socially, and emotionally.
I come to this site with many years of experience in education. I was a classroom teacher for nearly 20 years and have taught all elementary school grades with the exception of kindergarten. I started my career in Burbank, California, but spent the majority of my time teaching in Hanford. Most recently, I worked as a consultant for Kings County Office of Education. During that time, I provided training and support for many teachers throughout our county. Every school year is a learning experience and I am committed to continued growth as an educator while part of the AES community.
I hope to partner with each and everyone of you in some way during the 21-22 school year. Please feel free to contact me with any questions or concerns you may have.
This is going to be an amazing school year!
Sincerely,
Kim Wright-Burns
Student Support Coordinator