A Letter from the Superintendent
Patrick Sanchez
Tuesday, June 30, 2020
July 1st, 2020
Superintendent Patrick Sánchez
Reef-Sunset Unified School District
205 N. Park Ave.
Avenal, CA 93204
Dear Parents, Students, Families, and RSUSD Community,
On this, my first official day I would like to take the opportunity to introduce myself and express my gratitude for being selected to serve the Reef-Sunset Unified School District community. Our Board of Trustees is very interested in continuing to build on the success RSUSD has had and to continue to improve our school district in the service of students and families. As I begin my first 100 days of listening, I would appreciate it if you would take the survey below that generally asks three questions that will help to shape our next steps moving forward in the spirt of continuous improvement and service to the RSUSD community. First, what is working in the district? Second, what was not working well in the district and lastly what barriers to success are getting in the way? There will be a few other questions that we will ask, however, these are the most important. The survey is totally anonymous and we will be collecting surveys via surveymonkey as well as paper and pencil (paper and pencil will be available at the district office, on our website now or at your school site on August 12, 2020), conducting focus groups, meeting with key partners, student groups, parent groups, Union partners, employees and hope to complete this process by October 16, 2020 after which we will report back on the areas of agreement to the entire community and what the results of the survey reveal. It is at this point that the Board and District leadership will be using this information (and areas of agreement) to inform and structure our Strategic Plan goals in order to improve Reef-Sunset Unified School District in how it serves our students and community.
If you are ready to provide your input, please follow this link to the electronic survey:
http://www.surveymonkey.com/r/JTZZ33K

Please know that the purpose of this survey and engagement process emphasizes the importance of partnership and open honest communication to ensure a well-rounded education and supportive learning environment for all students at Reef-Sunset Unified School District family.
I look forward to embarking on this journey with all of you, and taking the time to listen to your voices and perspectives in the work ahead of us in service of all children.
Mil Gracias,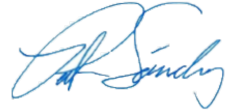 Patrick Sánchez
Superintendent of Schools
1 de julio, 2020
Superintendente Patrick Sánchez
Distrito Escolar Unificado Reef-Sunset
205 N. Park Ave.
Avenal, CA 93204
Estimados Padres, Estudiantes, Familias y Comunidad RSUSD,
En este, mi primer día oficial me gustaría tomar la oportunidad para presentarme y expresar mi gratitud por haber sido seleccionado para servir a la comunidad del Distrito Escolar Unificado Reef-Sunset. Nuestra Mesa Directiva está muy interesada en seguir construyendo en el éxito que RSUSD ha tenido y seguir mejorando nuestro distrito escolar en el servicio a los estudiantes y las familias. Al comenzar mis primeros 100 días me gustaría enfocarme en ustedes y escucharlos, les agradecería si pudieran tomar la encuesta a continuación que generalmente hace tres preguntas que ayudarán a formar nuestros próximos pasos moviéndonos hacia adelante en el espíritu de mejoramiento continuo y servicio a la comunidad de RSUSD. Primero, ¿qué está funcionando en el distrito? En segundo lugar, ¿qué no está funcionando bien en el distrito? y finalmente, ¿Cuáles son los obstáculos sobre el éxito del distrito? Habrá algunas otras pregunta, sin embargo, estas son las más importantes. La encuesta es totalmente anónima y coleccionaremos las encuestas a través de surveymonkey, al igual que con papel y lápiz (el papel y el lápiz estarán disponibles en la oficina del distrito, en nuestro sitio web desde hoy, o en sus sitios escolares a partir del 12 de agosto de 2020), conduciremos grupos de enfoque, reuniones con asociados instrumentales, grupos estudiantiles, grupos de padres, socios de uniones y empleados. Espero completar este proceso el 16 de octubre, 2020, después de lo cual le informaremos sobre las áreas de acuerdo a toda la comunidad y lo que hayan revelado los resultados de la encuesta. Es en este punto la Mesa Directiva y el liderazgo del Distrito utilizará esta información (y áreas de acuerdo) para informar y estructurar nuestras metas del Plan Estratégico para mejorar el Distrito Escolar Unificado Reef-Sunset en la forma de servir a nuestros estudiantes y la comunidad.
Si está listo para dar su opinión, siga este enlace a la encuesta electrónica:
http://www.surveymonkey.com/r/JTZZ33K

Tenga en cuenta que el propósito de esta encuesta y el proceso de participación enfatiza la importancia de la asociación y la comunicación abierta y honesta para garantizar una educación integral y un ambiente de aprendizaje con apoyo para todos los estudiantes de la familia del Distrito Escolar Unificado Reef-Sunset.
Espero emprender este viaje con todos ustedes y tomarme el tiempo para escuchar sus voces y perspectivas en el trabajo que tenemos por delante al servicio de todos los niños/as.
Mil Gracias,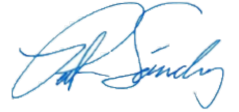 Patrick Sánchez
Superintendente de Escuelas